Looker Mi-Ji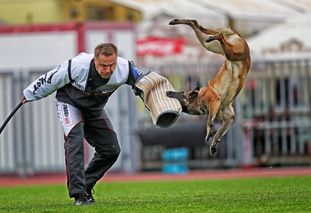 raça:

Variedade:

Malinois

Bred in:

Nickname:

Luky

Data de nascimento:

25. Jun 2013 (7 Idade Plural, 8 Idade)

Altura / Peso:

59 cm / 35 kg

Chip número:

Visível para membros registrados

Número de Pedigree:

CMKU BOM/6653/13/17

Associação de registro:

Visível para membros registrados

Resultados:

4545553/-

Títulos de trabalho:

Visível para membros registrados

Displasia:

Visível para membros registrados

Proprietário:

Visível para membros registrados

Criador:

Visível para membros registrados
IPO1 (A92b, B93b, C96b), IPO2 ... mais

14

19385

Nome:

Daniel

Sobrenome:

Paleček

Endereço:

Código Postal:

Cidade:

País:

Telephone number:

E-mail:

Homepage:

Nome:

Jiri Kolár

Jiri Kolár não se registrou no working-dog ainda. Se você conhece esta pessoa,
você pode convidá-lo(a) no working-dog aqui.
WD-Health: Health results of Looker Mi-Ji

On working-dog the health data are taken very strictly.
Therefore it is possible to show the data verified by working-dog.
Green labeled results are checked, respectively occupied and can not be changed. Black marked entries are unaudited.
1ª geração
2ª geração
3ª geração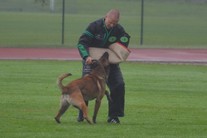 Ayko Boccaro

(ML)

2. Jun 2009

CMKU BOM 4326/09/11

Visível para membros registrados

HD-A/A ED-0/0
Vasil Bono Campo

(ML)

31. Mai 2004, SKJ 948/04

Visível para membros registrados

HD-B/A

28. Nov 2005, CMKU BOM/3062/05

Visível para membros registrados

HD-A/A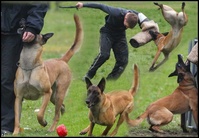 Cherr Mi-Ji

(ML)

8. Mai 2010

CMKU BOM 4766/10/13

Visível para membros registrados

HD-A

14. Dez 2000, VDH/DMC 00/0378

Visível para membros registrados

HD-A

Arah Mi-Ji

(ML)

21. Mar 2004, CMKU BOM/2638/04

Visível para membros registrados

HD-A

Últimos anúncios de acasalamento de
+mais
ivan lopez

Data do acasamento:

Visível para membros registrados

Visível para membros registrados

Data de nascimento:

Visível para membros registrados

Visível para membros registrados

Numero da ninhada:

Visível para membros registrados

nasceu:

20.12.2015

Títulos de trabalho:

Visível para membros registrados

Vargová Katarína

Data do acasamento:

Visível para membros registrados

Visível para membros registrados

Data de nascimento:

Visível para membros registrados

Visível para membros registrados

Numero da ninhada:

Visível para membros registrados

nasceu:

16.03.2016

Títulos de trabalho:

Visível para membros registrados

Jiři Kolár

Data do acasamento:

Visível para membros registrados

Visível para membros registrados

Data de nascimento:

Visível para membros registrados

Visível para membros registrados

Numero da ninhada:

Visível para membros registrados

nasceu:

13.04.2015

Títulos de trabalho:

Visível para membros registrados
Última ninhada planeja com
Katalin Veres

Código Postal:

Visível para membros registrados

Cidade:

Visível para membros registrados

Visível para membros registrados

País:

Visível para membros registrados

nasceu:

10.03.2015

Títulos de trabalho:

Visível para membros registrados
Success analysis of Looker Mi-Ji
Tudo (14)
Internacional (4)
Semi-International (1)
Nacional (9)
Adicione mais
CACIT 2020 - 97 points protection

CACIT 2020 - 97 points protection

CACIT 2020 - 97 points protection

CACIT 2020 - 97 points protection

CACIT 2020 - 97 points protection